Face B (B Side) Project by Daniela Franco at Maison Rouge - What's On The Hi-Fi Participates in Longplay
04/28/10 23:50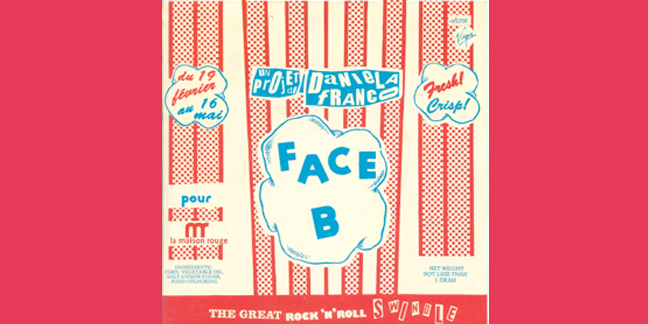 Daniela Franco is a Paris based artist and avid collector of albums, images, press and music of all forms. Her collaborative project Face B was created in conjunction with the highly recommended Vinyl exhibit (vinyl and covers compiled by British collector, publisher and curator Guy Schraenen), both currently showing at the art foundation
Maison Rouge in Paris
(Bastille)
Face B
is both a website based project as well an impressive collection of rare vinyl and album art. As part of the project (Remix), Daniela has also asked writers to select albums from her personal collection. Longplay features playlists created by artists, musicians, designers, and those in the musical community - each playlist created following a specific brief.
What's On The Hi-Fi has the pleasure of participating in Longplay, for which we have created a playlist of ten albums representing our
biography
.
You can browse and listen to all of the playlists as part of the Face B project at Maison Rouge or on the project's website.
Catch DJ sessions every Thursday evening as part of the exhibit at Maison Rouge. Also, each month a limited edition triptych will be available featuring work from artists who use album covers as a platform for their work.
Face B and Vinyl will be showing at Maison Rouge until May 16.
Face B
|
Maison Rouge